Last of the MapLive Events
"The last in the series of MAPLIVE Events for 2013 was held at Chepstow Racecourse on one of the hottest days of the year so far. As always, we made (and left) our mark on the demonstration area with a rather nice Welsh Flag painted on the grass following on from the rather nice Scottish Flag left at the LK Galaxy Event in Scotland!!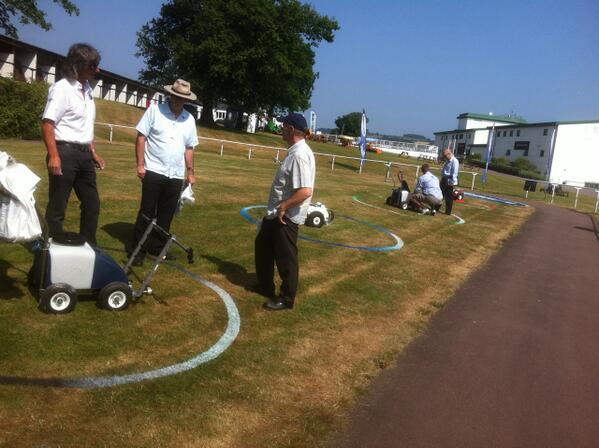 The day was again pretty quiet, but, as with all the other MAPLIVEs, not a waste of time by any means. We look forward to supporting the Events again in 2014.
We are now busy gearing up for our biggest Show of the year , SALTEX!
Our stand will be bigger and better than ever and we will be running a competition for all to enter - MAN versus MACHINE. Should be a challenge, definitely will be fun!! See you at Stand E55, 3rd, 4th and 5th September, Windsor Racecourse".
Posted on 1st Aug 2013